Double Vision: Adele
Tags: challenge, Double Vision, Evans, fat fashion, fatshion, Four Eyes, friends, OOTD, plus size, red lippy, review, Scarlett & Jo, Yours Clothing
Hey lovelies,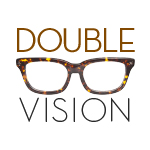 After last week's break it is Double Vision time again! In this challenge my amazing friend Dani and I are choosing a theme, item, movie character.. whatever we come up with basically, and style those our own way and post at the same time, more about the challenge here. This week's theme was chosen for us by our lovely Fatshion Faceoff 'colleague', Mouna. I was having dinner with her and asked if she'd like to come up with a theme for us, and she gave us one word, one lady. Adele.
Now her name instantly brought black dresses and big hair into my mind, and that's what I went with. I received this gorgeous Scarlett & Jo dress earlier this week, and I think it fits this theme perfectly. I'm also wearing my patent Evans heels for the 3rd time this week, oops ;). And of course I had to put my hair up on a huge bun to finish the look.
Thanks Mouna for giving us the theme, I hope that I managed to channel Adele even a bit ;). Now let's click to DIY Fatshion and see what Dani wore!
SHOP THE POST
* denotes a gifted item