Spring wishlist: Simply Be
Tags: fashion, fatshion, online shopping, plus size, shopping, Simply Be, trends, wishlist
(Suomeksi kuvien alla)
Hello my lovelies,
If you are a regular reader of my blog, you have spotted that I've done a series of spring wishlists over the last week or so. This time the spotlight is on Simply Be, and they have a STUNNING spring collection indeed! If I had a job (meaning more money), I would have bought all of these already, but right now I just have to live through others, or wish that somehow I'll get all of these for my birthday ;) *hint hint*
Simply Be simply gets better every season. This collection is so fashion forward, and I had problems choosing only ten favourites. I love that they have crop tops and PVC skirt and pastels.. love, love, love!
What do you think?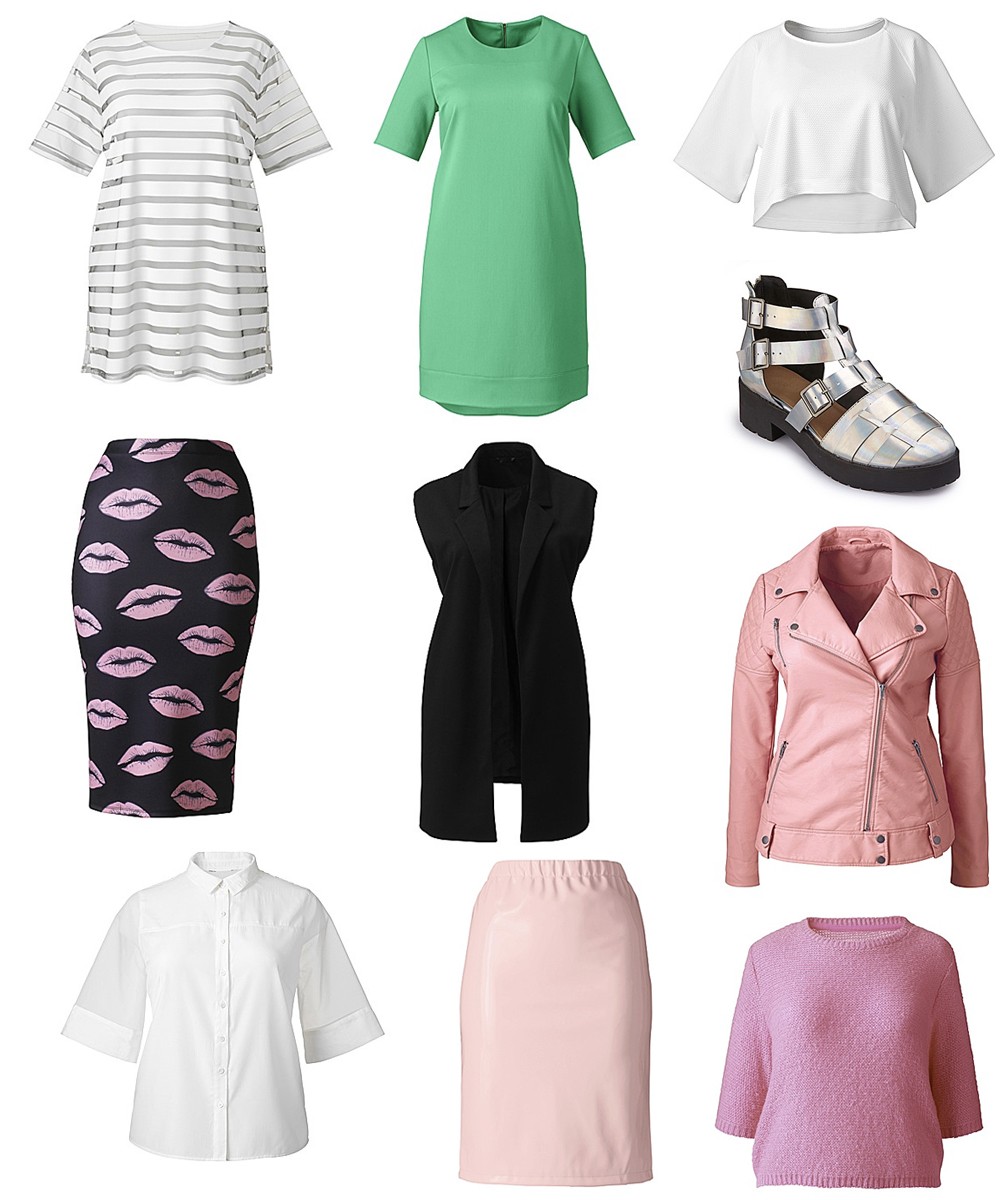 Heippa!
Jos olet blogini vakituinen lukija, niin olet varmasti huomannut, että olen tehnyt pari toivelista-postausta tässä viimeisen viikon aikana. Tällä kertaa listaan lemppareitani Simply Be:ltä, ja heidän uusi mallistonsa on kyllä aivan upea! (Simply Be ei ole Suomessa mitenkään tunnettu, mutta heidän EU-sivusto toimittaa Suomeenkin, ja yllä siis linkit suoraan tuotteisiin.) Joo, jos mulla olisi enemmän rahaa, niin tyyliin koko uusi mallisto olisi varmaan jo vaatekaapissani, haha. Nyt vaan täytyy elää teidän muiden kautta, tai toivoa että saisin nämä synttärilahjaksi ;) *vinkki vinkki*
Simply Be kyllä parantaa mallistojaan joka kaudella, ihan uskomatonta. Tämä viimeisin mallisto on niin trendikäs, ei YHTÄÄN perus 'plussamallisto', vaan todella muodikas. Mulla oli vaikeuksia valita vaan 10 lempparia, mutta napapaidat ja pinkki PVC-hame löysi kyllä itsensä listalle ;)!
Mitäs te olette mieltä?