Fatshion Faceoff: British Heritage
Tags: challenge, Evans, fat fashion, fatshion, Fatshion Faceoff, friends, Marisota, OOTD, plus size, Primark, red lippy, review, Simply Be, Yours Clothing
(Suomeksi kuvien alla)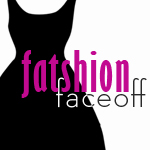 Hello my lovelies,
It's time for Fatshion Faceoff again! If you're new to the blog, please see here what Fatshion Faceoff is about :). This week's theme was chosen by me, and she I chose 'British Heritage'.
Maybe it's weird that a Finnish person chooses British Heritage as a theme, but I do love tartan, tweed, earthy colours.. which are all included in the trend. So, I'm wearing this gorgeous coat which I was kindly gifted to me by Marisota after I fell in love with it at their AW13 press event. I teamed it up with this tartan skater skirt from Simply Be, which reminds me of kilts too – LOVE this! The last 'British' part are the Evans chelsea boots from last winter. So how did I do? Do you like my take on the trend?







Coat*: 24, Marisota | Top: 20, Primark | Skirt: 26, Simply Be | Tights: 22-26, Yours Clothing | Boots: Evans | Glasses: Select Specs | Lippy: Rimmel London Kate Moss shade 110
Takki*: 24 UK, Marisota (saman tyylinen Junaroselta) | Paita: 20 UK, Primark | Hame: 26 UK, Simply Be (saman tyylinen Pink Clovelta) | Sukkikset: 22-26, Yours Clothing | Saappaat: Evans | Rillit: Select Specs | Huulipuna: Rimmel London Kate Moss sävy 110
Heippa!
Nyt olis jälleen Fatshion Faceoffin aika. Jos et ole vielä tietoinen tästä 'projektista' jota teen 4 muun plussa-bloggaajan kanssa, niin lisätietoa (englanniksi) löytyy täältä. Tämän viikon teemaksi minä valitsin 'Brittiläisen perinteen'. 

On ehkä kummallista, että mä suomalaisena valitsin tämän teeman, mutta rakastan tartania/skottiruutua, tweediä, maanläheisiä värejä.. jotka kaikki on osa tätä trendiä. Asuuni valitsin tämän ihanan takin, jonka Marisota lähetti mulle kun näkivät miten rakastuin siihen pressipäivillä. Lisäksi valitsin tämän hetken lempi-hameeni, kilttimäisen Simply Be-hameen (jota valitettavasti ei ole heidän Euro-kaupassaan – sorry). Viimeinen brittiläinen osa asuani on Evansin chelsea-saappaat viime talvelta. Mitäs olette mieltä? Tykkäättekö miten pukeuduin tähän trendiin?
OTHER FF GIRLS / MUUT FF BLOGGAAJAT
Dani: DIY Fatshion (USA)
Mhairi: Lilybobombs Lovely Lumps (UK)
Mouna: Brussels Fatshion (Belgium)
Olivia: Wait Until The Sunset (Australia)
* denotes a gifted item / * tuote blogin kautta saatu