Fatshion Faceoff: Shoe boots
Tags: challenge, Evans, fat fashion, fatshion, Fatshion Faceoff, Forever 21, Forever21+, friends, OOTD, Primark, red lippy, Rimmel
(Suomeksi kuvien alla)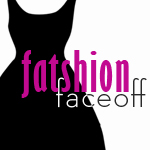 Hello my lovelies,
It's time for Fatshion Faceoff again! If you're new to the blog, please see here what Fatshion Faceoff is about :). This week's item was chosen by Mhairi, and she chose 'shoe boots'.
I own only one pair, so this was an easy choice for me. I teamed my pair with my sheer maxi dress (wore it as a skirt) from Forever 21, and my new My Little Pony crop top! I didn't even play with My Little Ponies much when I was a kid, but I still HAD TO HAVE this top, haha. Gotta love Primark ;).






Crop top: 18, Primark | Maxi dress (worn as a skirt): 3X, Forever 21+ | Shoeboots: Evans | Socks: gift from friend | Glasses: Select Specs | Lippy: Rimmel London Kate Moss shade 110
'Napapaita': 18 UK, Primark | Maxi mekko (tässä asussa hameena): 3X, Forever 21+ | 'Kenkäsaappaat': Evans | Sukat: lahja kaverilta | Rillit: Select Specs | Huulipuna: Rimmel London Kate Moss sävy 110
Heipparallaa!
Nyt olis jälleen Fatshion Faceoffin aika. Jos et ole vielä tietoinen tästä 'projektista' jota teen 4 muun plussa-bloggaajan kanssa, niin lisätietoa (englanniksi) löytyy täältä. Tämän viikon teemaksi Mhairi valitsi 'Kenkäsaappaat'. Yritin Mimmiltä kysellä, että miksikä tällaisia kenkiä Suomessa kutsutaan. Nämä kun ei ole peruskorkkarit, eikä nilkkasaappaatkaan.. englanniksi nämä on siis 'kenkäsaappaat', joten tämä saa heittomerkeissä nyt kelvata ;).
Mulla on vain yksi pari tällaisia kenkiä, joten ei ainakaan tullut valinnan vaikeutta. Yhdistin kenkiin Forever 21+ maxi mekkoni, tosin käytin sitä tässä hameena ja puin yläosan päälle mun uuden My Little Pony- 'napapaidan'. Siis en edes leikkinyt My Little Ponyillä paljon lapsena, mutta tämä paita oli PAKKO SAADA!
OTHER FF GIRLS / MUUT FF BLOGGAAJAT
Dani: DIY Fatshion (USA)
Mhairi: Lilybobombs Lovely Lumps (UK)
Mouna: Brussels Fatshion (Belgium)
Olivia: Wait Until The Sunset (Australia)