Tags: Accessorize, challenge, fat fashion, fatshion, Forever 21, friends, H&M, LensWay, New Look, plus size, red lippy, Torrid
Hey my lovelies,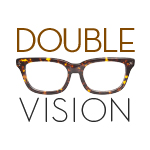 I've had a super busy and exhausting week. Work has been totally kicking my ass, which means that I have been a bad blogger. I like to be busy at work, that's when I'm at my best.. but I still hope that this coming week will be a bit slower.
So yeah, it's time for Double Vision again. In this challenge my amazing friend Dani and I are choosing a theme, item, movie character.. whatever we come up with basically, and style those our own way and post at the same time. I chose this week's theme, and I chose 'Sparkle'. I chose this for one reason only, which is this Torrid dress that I have had in my wardrobe since January. That's when I did my first clothes swap with Dani, and she sent me this AMAZING sequin dress. I have been dying to wear it, and maybe this coming Christmas season I might have a chance? Now at least I'm wearing it to the blog!
I styled it with sparkly earrings and patent heels, but otherwise wanted to keep the accessories and overall look quite simple. I think the dress brings enough sparkle. I was laughing when I was getting ready and putting on make up when suddenly sun shined into my room and the sequins reflected the light. I was like a giant discoball, how awesome :D. I actually just realised that this is a fully black outfit, which is something that I haven't worn in ages. But I guess this is still not a 'usual fat-girl outfit' because of all the sequins, am I right? ;)
This dress is really great shape on me in my opinion, it hugs my body in all the right places and gives me a nice silhouette. I seriously can't wait to go shopping at Torrid one day!
That was the sparkly, discoball-esque me, now click yourself to DIY Fatshion to see how Dani sparkles!