Double Vision: Polkadot skirt
Tags: challenge, Double Vision, fat fashion, fatshion, Forever 21, friends, H&M, LensWay, Matalan, New Look, Old Navy, OOTD, plus size, red lippy, vbo
Hello lovelies,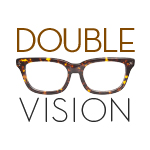 It is Sunday, which means it's time for a Double Vision again. In this challenge my amazing friend Dani and I are choosing a theme, item, movie character.. whatever we come up with basically, and style those our own way and post at the same time. Read more about the challenge here. Dani made some suggestions for this week's item, and we chose to build our outfits around a polkadot skirt.
I have 3 skirts with polkadots, and I had some trouble choosing which one to use. I decided to use this bodycon skirt from H&M, and wear it casually. My outfits here seem to be more on the 'fancy' side, so this one is properly casual, which I love. I'm thinking this will be my outfit for work tomorrow.. Monday mornings are always a nightmare for me, so this outfit would save me some effort and give me a bit more sleep ;). (Yes I'm VERY lazy on Monday mornings.)



Skirt: L, H&M (polkadotted skater skirt at New Look, navy pencil skirt at Simply Be) | Shirt: XXL, Old Navy (similar at Old Navy, similar at New Look Inspire) | Dress (used as a longline top): 18, New Look (similar top at H&M) | Wedges: Matalan (same in black, similar at ASOS) | Necklace: Forever 21 (similar at Simply Be) | Glasses: LensWay (similar at Select Specs) | Lippy: Natural Collection Moisture Shine in Crimson – available in Boots (similar by MAC)
This is definitely one of my 'teenager in her thirties'-outfits. I bet I will never grow up ;). (Although I did dress much older in my actual teens, and I feel that I have to make up for that, haha.)
So, let's  go see if Dani did casual or fancier look this week.. clickity to DIY Fatshion!
SHOP THE POST