Double Vision: Varsity
Tags: challenge, Double Vision, fat fashion, fatshion, friends, LensWay, Matalan, Maybelline, New Look, New Look Inspire, OOTD, plus size, Primark, red lippy, Yours Clothing
Hey lovelies,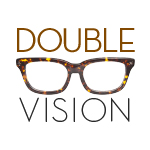 After a few week's break, it is time for Double Vision again! In this challenge my amazing friend Dani and I are choosing a theme, item, movie character.. whatever we come up with basically, and style those our own way and post at the same time, more about the challenge here. This week's theme was chosen by me, and I went with 'Varsity'. It seems that this trend is everywhere now, with tops and jackets with big letters on them, and tops with 'Nerd', 'Jock', 'Dork'..etc on them. Other part of me finds it cheesy, but the other one loves it :D.
My love for the trend started when I saw this sweater at New Look. Since my name is Hanna, I might as well own a sweater with a huge 'H' on it, right? For this challenge post I went for a 'fat cheerleader' look, haha, sadly I don't own pompoms ;)
Sweater: 24, New Look Inspire (varsity sweaters at New Look Inspire: 1, 2 & ASOS Curve, t-shirts at New Look Inspire: 1, 2 & ASOS Curve, baseball jacket at New Look Inspire) | Skirt: 20, Primark (A-line skirt at Forever 21+, skater skirt at ASOS Curve) | Tights*: 22-26, Lycra Xceptionelle 40 denier 3D tights from Yours Clothing | Wedge sneakers: Matalan (similar at Debenhams, similar at Boohoo) | Glasses: LensWay (similar at Select Specs) | Lippy: Maybelline Colorsensational in Pleasure Me Red (similar by MAC)
Now let's go over to DIY Fatshion and see what Dani wore!
SHOP THE POST