Tags: challenge, Domino Dollhouse, Double Vision, fat fashion, fatshion, friends, Joe Browns, LensWay, OOTD, plus size, Primark, red lippy, Simply Be
Hey lovelies,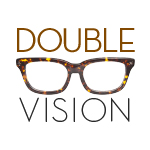 The giveaways (styling session at Evans & a £100 outfit here, and £100 to spend on Scarlett & Jo at Evans here) are exciting and fun, but it's time for an outfit post – yay!
And if you are a regular reader I'm sure you know that it's Double Vision time again! In this challenge my amazing friend Dani and I are choosing a theme, item, movie character.. whatever we come up with basically, and style those our own way and post at the same time, more about the challenge here. This week's theme was chosen by Dani, and since we both got the amazing mesh panel leggings from Domino Dollhouse, she decided we should do a post with them.
I wore them with this super comfy Joe Browns knit from Simply Be, my monochrome bargain boots from Primark, my trusty Primark biker jacket and red lippy. The leggings are so sexy and cool, and I think they totally transform this outfit from simple to one of my total faves!
Leggings: 2X, Domino Dollhouse (moto paneled at Forever 21+, holographic paneled at ASOS Curve) | Biker jacket: 20, Primark (similar at Simply Be, similar at ASOS Curve, similar at New Look Inspire) | Jumper*: 24/26, Joe Browns at Simply Be | Booties: Primark (similar by Aldo, similar at New Look: 1, 2) | Glasses: LensWay (similar at Select Specs) | Lippy: Natural Collection Moisture Shine in Crimson – available in Boots (similar by MAC)
I'm sure Dani will look ROCKIN' in her outfit – let's click to DIY Fatshion and see!
SHOP THE POST
* denotes a gifted item